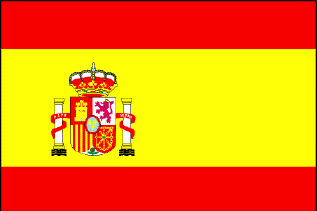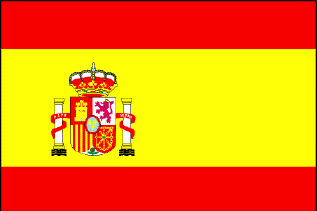 THE WINE IN SPAIN
Whilst Rioja has always been popular it appears to be undergoing a further surge in interest as the British market seeks out the more distinctive Crianza and Reserva wines. The Tempranillo grape provides the backbone, not just for Rioja, but for most of Spain's wine production. The Viura grape provides a wonderfully fresh dry and fruity Rioja Blanco. With Spain being the third largest wine producer in the world, there's no shortage of choice.
​
THE BRANDS
It's easy to say that the jewel in our crown in the Spanish section is our Clos De Torribas Crianza. Although made from Tempranillo, it is not a Rioja, but comes from the Penedes which is near Barcelona. This wine just gets award after award, and has recently been given the accolade by Wine Spectator magazine of being one of the top 100 wines of the world, not bad going for a wine under a tenner a bottle!
Dom Ramos and Carrizal are equally good examples of what a Rioja should be, the Dom Ramos Blanco is a particularly good and unusual white for the wine list.
White Wine
Dom Ramos Rioja Blanco
Delicious, delicately perfumed white wine with hints of fresh apples and flowers on the soft palate. It's appealingly dry with the perfect balance of softness and weight.
​
Pedra Da Auga Albarino Rias Baixas
Fashionable Italian white, from Spains Western coast. Dry but full of fruit and floral aromas. Drinks like a New Zealand Sauvignon Blanc.
​
​
​
Red Wine
Dom Ramos Rioja Joven
Its bright cherry red colour is matched with vibrant characters of strawberries and a hint of spice.
Clos De Torribas Crianza
From the traditional Bodegas Pinord near Barcelona this red is 85% Tempranillo and 15% Cab Sauv. Aged 10 months in Crianza barrels and 6 months in the bottle. (Multi award winning wine from Wine Enthusiast Magazine & Wine Spectator Magazine)
Carrizal Rioja Tinto
Bright cherry red with vibrant characters of red fruit and vanilla.
Carrizal Rioja Crianza
Deep cherry-red with a subtle purple rim and intense aromas of black fruits and vanilla. Well structured and balanced with a warm and lingering finish.
​
​